The process below is useful if you are experiencing low receive volume or low talkback volume. Newer radios have a small amount of adhesive to prevent the connector from backing out. However, if you are experiencing the problems described above, we recommend checking this first as it's a very fast and simple method to resolve the issue.
Most of the time a jumper wire connector is not completely seated inside your radio. All that needs to be done is remove the bottom cover and push on the white plastic connectors that are on both ends of the wires that run from the front board to the main board. Below is a picture showing the type of connector, you would press them all in, not just those that have an arrow pointing to them.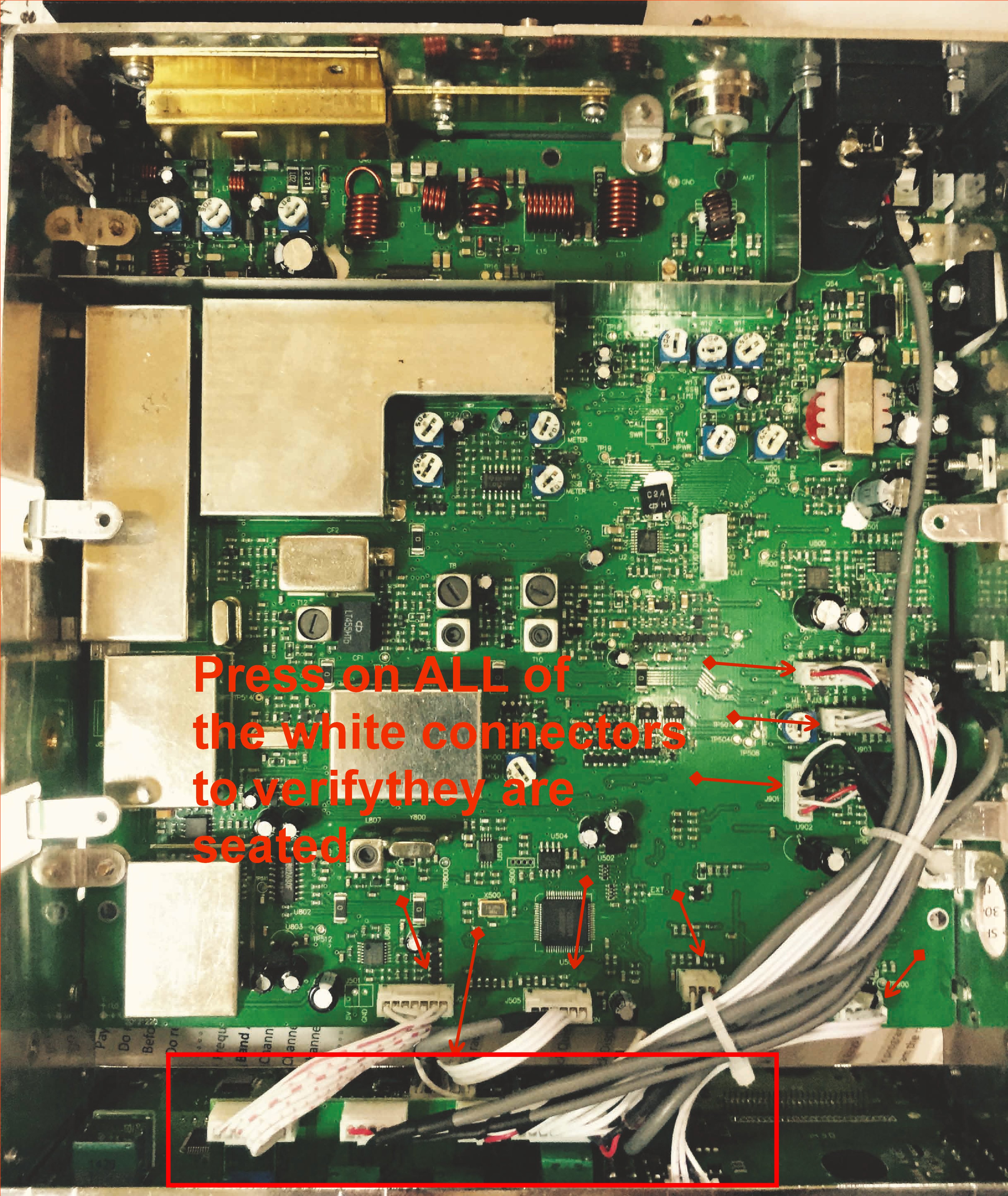 If this doesn't work please submit an RMA request for warranty repair.