If you have never sent something back for repair, you
will

need to create a new account.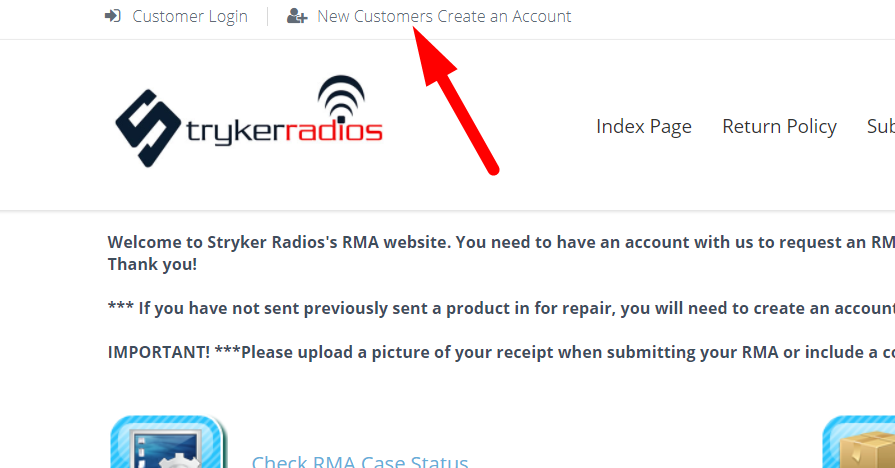 You will then be taken to the "Create an Account" page, where you will enter the requested information such as your name, address, phone number and email address.
After submitting your information, you will be taken back to the main repair page. Like the picture below shows, click on "Submit a Request for RMA".
On the following page, select the product that you are sending back for repair.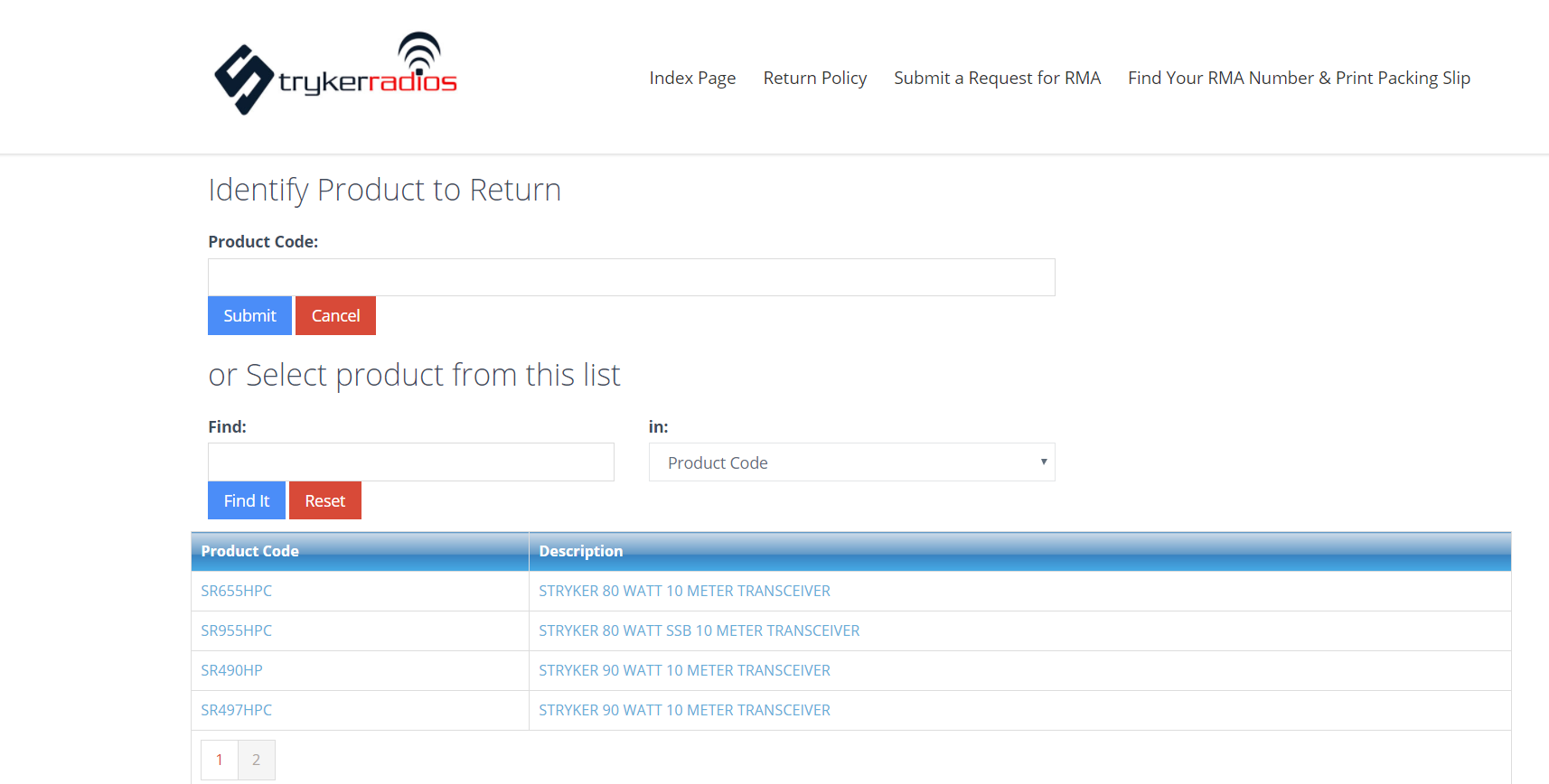 After selecting the product, a page will load asking for details about the item and the reason for returning it. When you have completed this, click submit and wait to receive an email from us with further instructions.